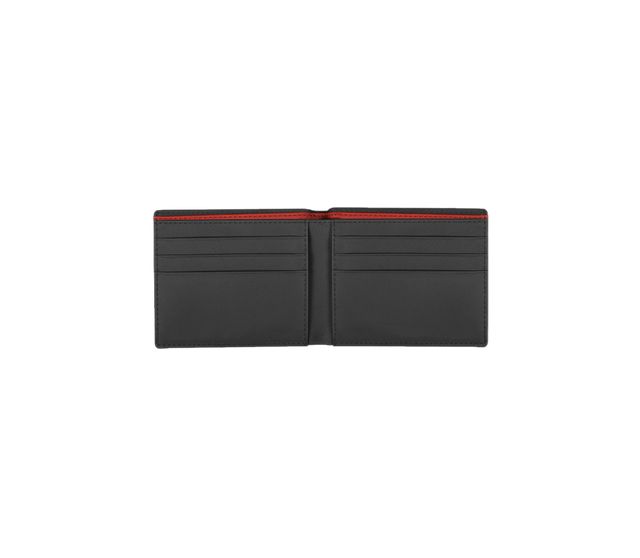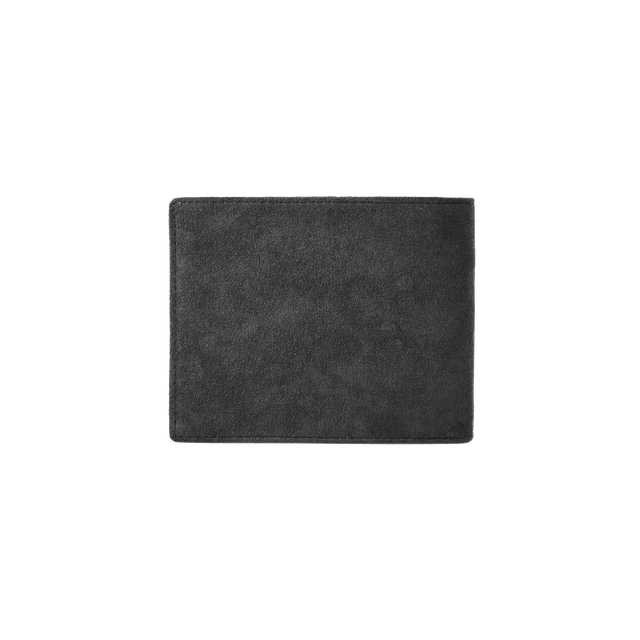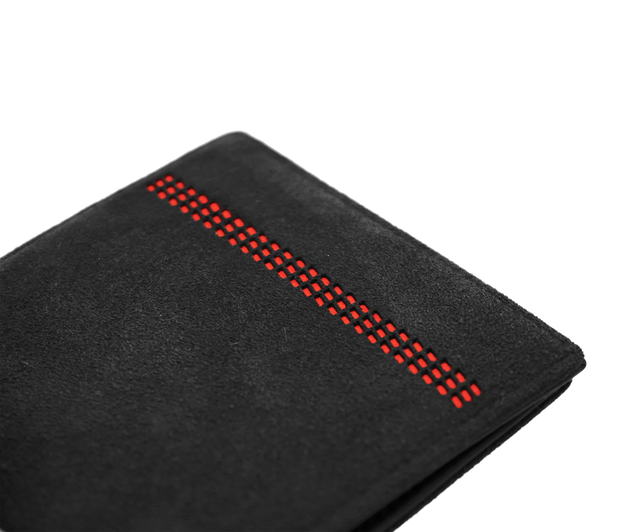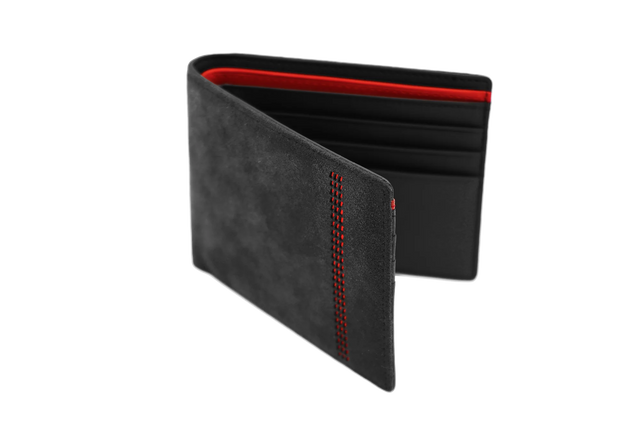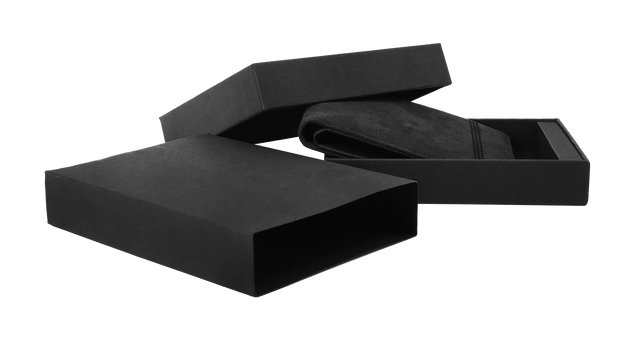 Alcantara Wallet with Red Stripe Embossing
Introducing the Alcantara Wallet with Red Stripe Embossing, a premium accessory that combines the best of both worlds - style and functionality. Expertly crafted using a combination of Alcantara and Nappa leather, this wallet is both elegant and durable.

The exterior of the wallet is made of Alcantara, while the interior is lined with Nappa leather, providing a comfortable and luxurious feel. The wallet features six standard card slots, two hidden card slots, and a spacious bill compartment, ensuring that you have ample space to store all your essentials.

Measuring at 11CM by 9CM when closed and 20CM by 9CM when opened, this wallet is compact yet spacious enough to accommodate your cards, cash, and coins. The sleek design and compact size make it easy to carry in your pocket or bag.

To add a touch of style, the wallet features a row of red perforations on the surface, creating a beautiful decorative accent. The red stripe embossing adds an extra layer of sophistication to the overall design of the wallet.

Experience the exceptional quality of the Alcantara Wallet with Red Stripe Embossing, a statement accessory that is both stylish and functional. Perfect for everyday use or special occasions, this wallet is a must-have for anyone who appreciates luxury and refinement.