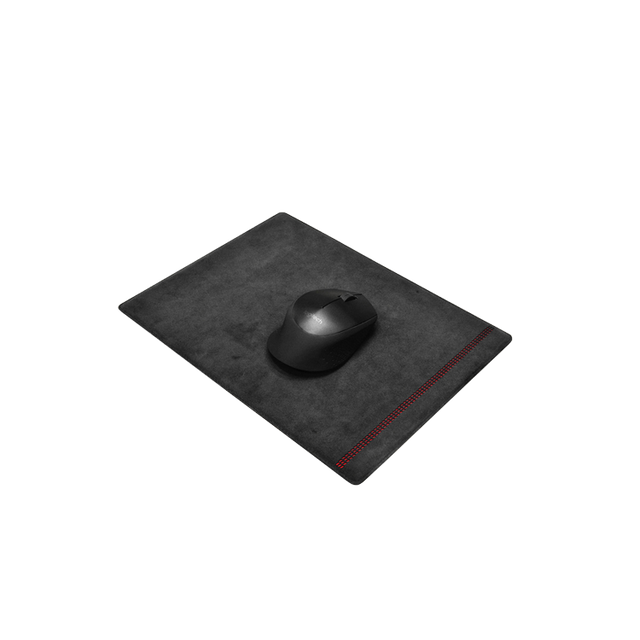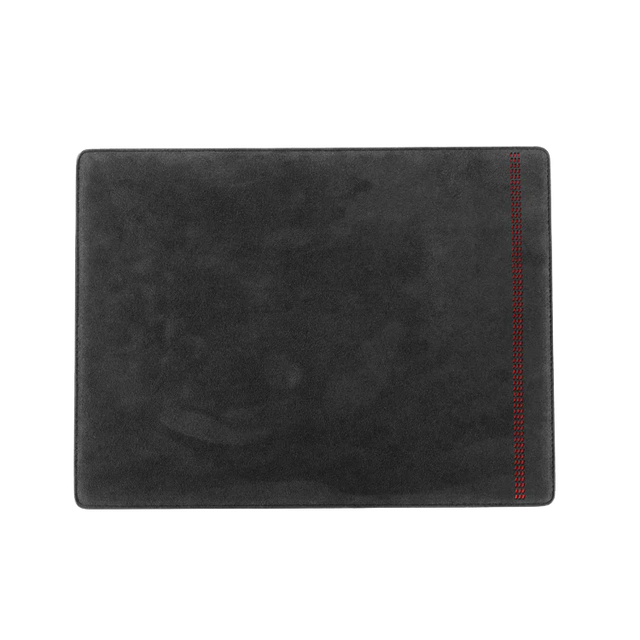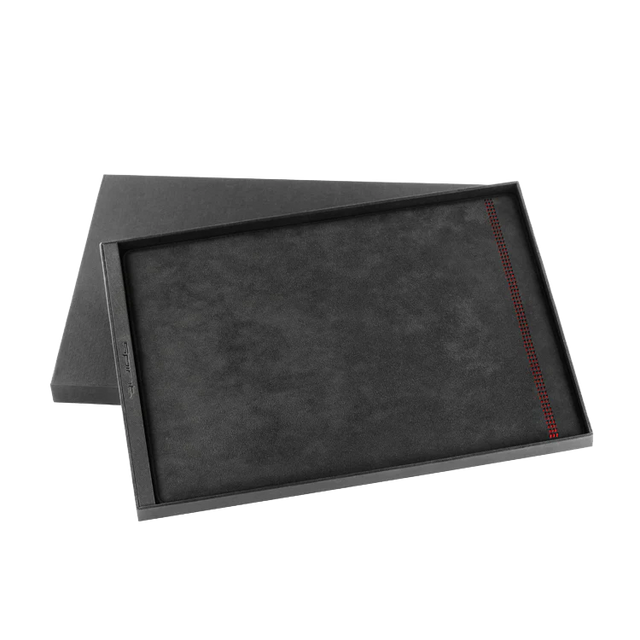 Introducing the Alcantara Mouse Pad, the perfect combination of style and functionality. Crafted from 100% Alcantara, this mouse pad is a luxurious alternative to traditional mouse pads.

The fiber surface of Alcantara enhances the precision of your mouse, providing accurate and smooth movements while reducing strain on your wrists. The soft surface is gentle on your skin, making it a comfortable option for extended use.

The bottom of the mouse pad is made of Nappa leather, providing a non-slip and wear-resistant surface. The combination of Alcantara and Nappa leather creates a durable and long-lasting accessory that will elevate your desktop setup.

In addition to its functional benefits, the Alcantara Mouse Pad is also lightweight and warm, making it a more comfortable option than metal mouse pads. Whether you're working on a project or gaming, the Alcantara Mouse Pad is the perfect accessory to help you perform your best.

Experience the unmatched quality and style of the Alcantara Mouse Pad. Upgrade your workspace today with this luxurious and functional accessory.