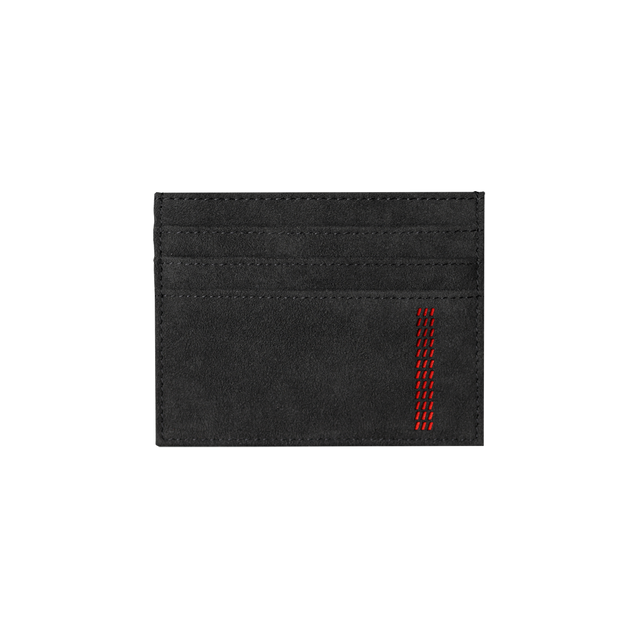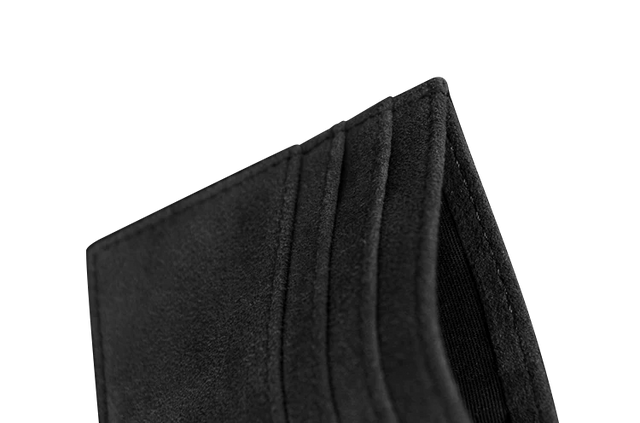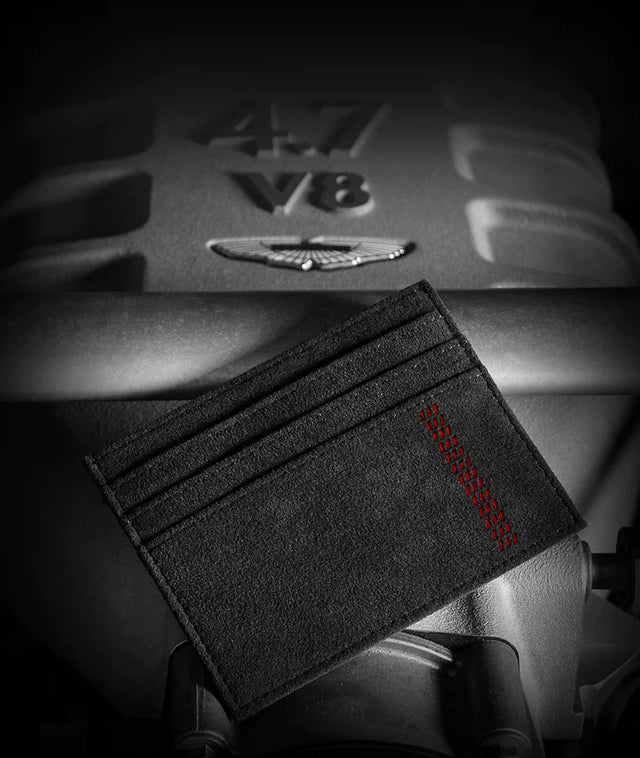 Introducing the Alcantara Card Wallet, a meticulously crafted accessory for the discerning individual who values both style and functionality. This wallet is expertly made with a combination of Alcantara and Nappa leather, resulting in a luxurious look and feel.

The exterior of the wallet features Alcantara, while the interior is lined with Nappa leather, providing both durability and comfort. The wallet is finished off with fine stitching, adding an extra touch of elegance.

With six card slots and a center coin pocket, the Alcantara Card Wallet is a compact yet practical accessory. Measuring at 80mm by 105mm by 4mm, this wallet is perfect for carrying all your essential cards and cash without the added bulk.

To add a subtle pop of color, the wallet features a row of red perforations along the surface, creating a beautiful decorative accent. Whether you're heading to the office or out for a night on the town, the Alcantara Card Wallet is the perfect accessory to elevate your style.

Experience the unparalleled quality of the Alcantara Card Wallet, a sophisticated accessory that will last you for years to come.